Relocation specialists to help simplify your move
Relocation specialists to help simplify your move
Experience a more comfortable move across Australia with pricing to suit your needs
What do you need help with?
We have been supporting people just like you since 2008 to find a home, school and suburb that suits your lifestyle and wallet.
There are flexible solutions that can be tailor made to help you when you need it most. Moving from one town to another can be expensive and an overwhelming esperience.
If you have more questions than answers, then talk to us to get the right advice and clarity about this wonderful new chapter in your life.
PLAN4Australia is an extension of the renowned corporate relocation company, Personnel Relocations.
Known for a highly personal service and commitment to international relocation solutions, PLAN4Australia has a firm foundation of experts and partnerships to bring your entire relocation plan into action.
For a smoother transition and someone who really cares to listen to your needs, ask us for a no obligation quote.
Why Trust Us With Your Move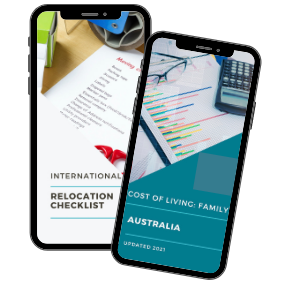 Relocating can be stressful. Which is why we've created a detailed International Moving Checklist & Cost of Living breakdown to help you prepare for your move. 
Moves in the past 15 years
Customer Satisfaction Rate
Approachable & personalised relocation service
Whether you are a corporate employee on a global mobility program or an individual with an ambition to study, work or live in Australia, we are happy to help. As one of the trusted Australian relocation management companies, we understand the overwhelming nature of relocation and assist in overcoming the potential challenges.